Happy Friday!
Seriously time FLIES!!!
I can't believe Thanksgiving is less than 2 weeks away now!
In honor of this holiday and the
bird we love to eat
we want to see your projects featuring a
TURKEY!
Our Sponsor: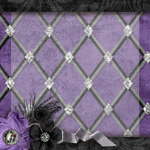 One Stamp Set
Personally, I am all about the sides on Thanksgiving,
not necessarily the bird :)
But here is my project:
I used the turkey from the Animal Kingdom cartridge.
All my papers were in my scrap stash,
so they are from different packs.
My sentiment is from CardzTV "Going in Circles"
I hope that you will join us for our challenge
Thanks for checkin' in!!!