Welcome to another Linky Party over at
All About:
Sponsors: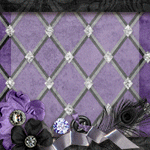 One Stamp Set
$10 Gift Certificate
Box of Cards
My Project:
Happy Monday!
I hope everyone had a fun and safe holiday weekend!
Another week is upon us for some fun challenges!
This week it's all about Summer!
For my summer time card, I decided to create something showing
one of my most favorite things about summer....
Watermelon!
I LOVE cold, crisp watermelon - it's the BEST!!!
I have never used the Doodlecharms watermelon
so that's the image I cut out.
I used a Peachy Keen Princess face - SO CUTE!!!
And I put the watermelon on an Action Wobble - SO FUN!!!
The sentiment comes from Tara's Summer Lovin' Set
and I just LOVE the font on this one!
You can purchase this set
HERE
The twine is from Trendy Twine,
I used Peppermint Stick and Twisted Lime
and if you haven't ever used this twine,
it is AWESOME!!!
I hope that you will link up with us over at Craftin' Desert Divas
and show off your Summer Time projects!
AND
Challenge #218 Summer Treats
Summer Treats
Create a project that represents the tastes of summer
To qualify for the prize, be sure to use at least 1 Cricut cut on your project and if it's not obvious, let us know what cartridge you used.
Here is the video for this card:
Thanks for checkin' in!!!